Women inspiring women- it's such a beautiful thing to witness, and even a more splendid thing to be a part of! Women inspiring women with the Fix Her Crown Award is truly a brilliant and awe-inspiring way to encourage and lift up each other!
The blogging world is filled with great bloggers, male and female. Although there are thousands of amazing male bloggers, the majority of our community is female. I highly praise Cindy for creating this award for women to inspire and encourage each other.
***Disclosure -Some links in this post may contain
affiliate links and I may receive a small commission
(at no extra cost to you)if you make a purchase after
clicking on a link. To view full disclosure click the
Privacy/Policy tab at the top of the page. ***

Women Inspiring Women
It is so pleasing to see and hear women inspiring other women, rather than being mean and hateful to one another. It really is so much easier to help build each other up instead of tearing one another down.
Helping each other actually helps yourself too! Building confidence in other women will help build your own self-esteem and true happiness.
Showing Grace and Encouragement
A few days ago, I received the surprise and honor of being nominated for this awesome award by Nilakshi of MerakiMusings. You can see her post here.
Nilakshi is the true epitome of inspiration! She brings encouragement and inspiration to women and bloggers throughout our community. She helps build me up daily, not only through blogging, but personally through her words and compassion.
I cannot thank Nilakshi enough for this nomination and for her continued friendship.
Fix Her Crown Award
I'm sure all of you have seen the meme going around social media about "fixing her crown". Many women have shared it and used it to recognize other women that have inspired them throughout their lives.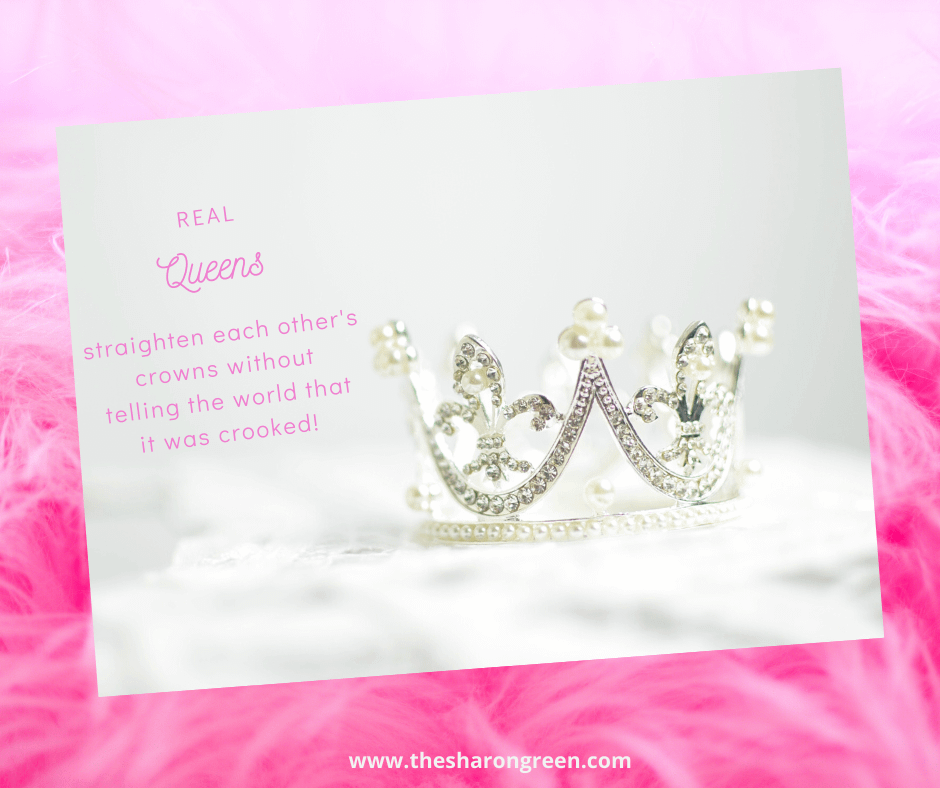 As an idea from this meme, Cindy from Cindygoesbeyond created the Fix Her Crown Award, as a way to pass the inspiration on from woman to woman in the blogging community. Read about the creation of the award by clicking the Fix Her Crown Award link above.
Rules of the Fix Her Crown Award
The rules are simple:
Thank the person who nominated you and link to her blog.
Copy and paste these rules to your post and please include a link to the Fix Her Crown Award post.
Post three photos of just yourself and write a short caption beneath each about why you chose that photo.
Nominate seven women for the Fix Her Crown Award, women who lend a helping hand to the woman whose crown seems too heavy, who appreciate the sister who dares to be her own glorious self, who raise strong young women, who smile at the sister journeying alone and walk alongside her for a time, who stand with the sister whose crown has been knocked off her head time after time and women who shine as their own beautifully unique selves.
Link to the blogs of the seven nominees.
My Three Photos
My Nominees for the Fix Her Crown Award
I find true inspiration and encouragement in my daily life from many blogs and the creators behind those blogs. It was very difficult for me to nominate 7 ladies for this award for several reasons. I cannot honestly pick my favorites, but here are some of my favs in no particular order!!
I sincerely hope you take the time to check out these awesome ladies and their blogs! I'm sure you will find each of them to be as amazing as I do!
Again I thank Nilakshi for nominating me and my blog for this award. I am humbled, honored and further encouraged by her kindness!!
Share this post and continue to spread kindness!! Don't forget to subscribe to my blog newsletter if you haven't already!!
Until next time,
Sharon