Saturday Spotlight Series continues!! This week is episode 7 with Prakhar Kasera! I am pleased to introduce Prakhar to you, as he has several blogs that he has created and continues to run!
I enjoy doing this series as a way to introduce amazing bloggers to my readers.
So let's meet Prakhar, the creator behind My Hunger Diary and a few other blogs as well!
***Disclosure -Some links in this post may contain
affiliate links and I may receive a small commission
(at no extra cost to you)if you make a purchase after
clicking on a link. To view full disclosure click the
Privacy/Policy tab at the top of the page. ***

Saturday Spotlight Series
My Saturday Spotlight Series serves two purposes for me. First of all, I love giving my readers variety! I enjoy introducing my readers to other bloggers that I love to read and think my readers may enjoy as well.
Secondly I have the found the blogging community to be so friendly, compassionate and supportive to one another. This spotlight series is my way of helping to support and encourage other bloggers.
This Week's Spotlight Blogger
This week my spotlight shines upon Prakhar Kasera! I met Prakhar in one of the Facebook blogging groups that I participate in daily. Golden Bloggerz Online Blogging Group is my favorite blogging group! It is full of amazing bloggers willing to help each other.
Although Prakhar has several blogs that he maintains now, I am spotlighting his main blog which is the one that first caught my attention. You can also find his other blogs through links at the top of his main blog My Hunger Diary.
Why I Read Prakhar's blog
Prakhar's blog(s) are primarily food and travel blogs. Who doesn't enjoy eating and seeing the world? I know I certainly enjoy these things!
However, I'm a very picky eater. So I enjoy food blogs. I like reading other people's opinions about foods, restaurants, places to eat and even foods of different cultures.
Also, I enjoy seeing pictures of travel and scenes of many different places all over the world.

What I Get From Prakhar's Blog
As I've just mentioned I enjoy food and travel blogs, mainly for the reasons I just described.
So I get the opinions of foods, especially from a different culture than my own. I also get beautiful pictures from places I have yet to see in person.
Why I Recommend Prakhar's Blog
I recommend Prakhar's blog because it is a well written and well laid out blog with great information. Mainly it's his personal accounts and opinions of his travel and his experiences with places he has visited and foods he has tried.
But, hey isn't that exactly what we need before we travel to these places and select places to eat ourselves?
Also check out his other blogs by using the links at the top of his home page! He has a lot of interesting information to share!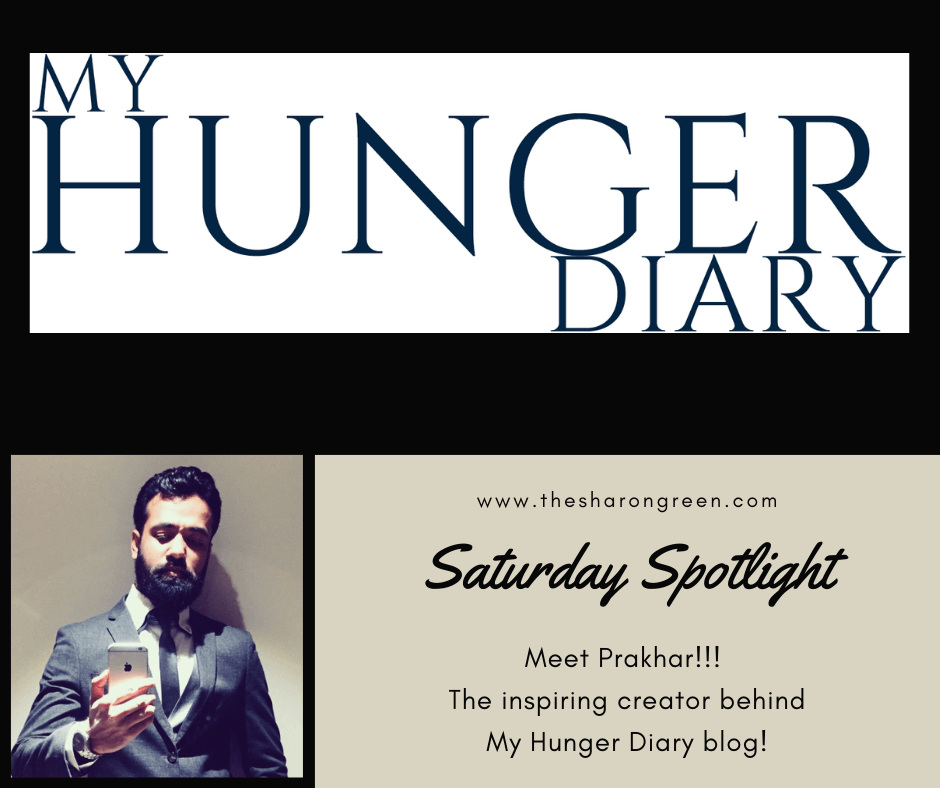 Introducing Prakhar Kasera
Now that I've told you a little about why I enjoy Prakhar's blog I would like to introduce Prakhar to you. My way of doing this is that I asked Prakhar some questions about himself and his blog(s).
I will now show you the questions that I asked Prakhar and copy his answers below in his own words for you.
Q. TELL US ABOUT YOURSELF:
Prakhar: "I am someone who loves to write. This writing habit of mine has been developed recently only. I used to be the type of guy who had no relation with books, who didn't like reading or writing at all. But, I have always loved food, drinks, gadgets, and travel. I just randomly started reviewing restaurants online and my write-ups started attracting viewers & appreciations. Some from those were a few bloggers too who personally pushed me to start my own blog. Besides being a blogger, I am also in the construction business."
And today I am running 5 websites of my own.
www.myhungerdiary.com
Q: TELL US ABOUT YOUR BLOG:
Prakhar: "Well! I started blogging about 5 years back. My first blog was a food blog (myhungerdiary.com). I have been blogging since then, only my limits have increased. Then I was just running one food blog, but now I have five different domains for different genres. I have a food & travel blog (myhungerdiary.com), a travel site covering the significant tourist spots of the globe (ebjchronicles.com), a lifestyle blog in which I share the press releases too (acesque.com); then there's a domain for tech, fashion, skin & hair care products (curexwing.com) and at last, there's a new addition of domains for publishing articles on spirits and colognes (cropsandfeather.com), though I am planning to add chocolates too now."
Q: WHY DID YOU START AND/OR CONTINUE TO BLOG?
Prakhar: "I used to just review on several platforms about my experience whenever I visited a restaurant, cafe, lounge, etc. These platforms were zomato, trip advisor, google, etc. One day a few bloggers were reading my reviews and they actually liked them very much. So it was they who encouraged me to start my own blog. I wouldn't take any names here but after a few appreciations & push from them and a few friends for my writing, I started my first blog (myhungerdiary.com). Slowly I started gaining appreciation and started another blog for fashion (curexwing.com). And that is how I have grown. With time I added a few genres to the existing blogs and separated a few posts to new domains, as I felt should be right."
Q: WHO OR WHAT INSPIRES YOU?
Prakhar: "With time I have developed a great love for writing and blogging. The appreciations and engagements I get on my posts are the major sources of motivation for me. Seeing the numbers rising on your website definitely makes you feel good about it and keep going. With numbers, I mean viewers and other stats. All the likes, comments and appreciations I get for my posts motivate in abundance. Though I am still learning and there will always room to learn, especially the newer words, new writing ways & techniques, SEO, etc."
Prakhar's Bio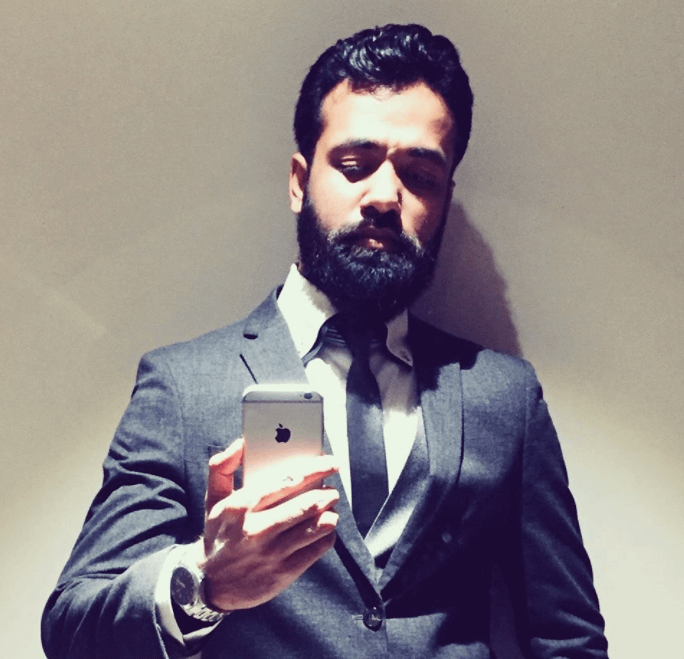 Wrap-Up
There you have it! Another amazing blogger and creator of several wonderful blogs for you to check out!!
Give Prakhar's blogs a try and tell me what you think! Leave me a comment below, I'd love to know if you enjoy these Saturday Spotlight Series posts.
Don't forget to subscribe to my newsletter (if you haven't already) to get your free download and never miss a new post!
Until next time,
Sharon