Saturday Spotlight Series-Episode 11 with Ana Kahoul! Another great blogger showcased in my Saturday Spotlight Series! Ana Kahoul is the wonderful creator of the Love Life Live Wise blog.
Ana hosts a very creative blog that is also very helpful to her readers. I am excited to introduce this blog to my readers this week. So let's get started!!
***Disclosure -Some links in this post may contain
affiliate links and I may receive a small commission
(at no extra cost to you)if you make a purchase after
clicking on a link. To view full disclosure click the
Privacy/Policy tab at the top of the page. ***
Saturday Spotlight Series
If you are new to my blog, or if you have not been following my Saturday Spotlight Series, then let me explain.
This is a series that I am doing to showcase other bloggers, and their blogs that I enjoy reading. Each Saturday I publish a post introducing a different blog that I love!
It is my way of giving more recognition to some really great blogs, as well as letting my readers see some of the blogs and information that I enjoy reading.
This Week's Saturday Spotlight
As I mentioned in the introduction, this week's spotlight is on Ana Kahoul. I really love her blog. She has lots of tips and advice that I certainly need and use!!
I think most of us can use tips in the categories of Saving & Making Money, Organizing, and maybe even Working from Home!
Check out her post about Tips to Work from Home Efficiently!

Why I Read Ana's Blog
Mostly I read Ana's blog for the tips and advice! I have to admit that in general I am not a very organized person!
I have an anxious brain, my thoughts are constantly all over the place and as a result my work place looks like my brain feels!
Therefore I love Ana's posts about organization and I honestly work at trying to put her advice to good use!
What I Get From Ana's Blog
Again, I get useful tips and advice from Ana's blog. Her advice about saving and making money is very useful.
I find her money saving tips extremely helpful and creative. This again is an area that I can really use in my life!
Why I Recommend Ana's Blog
If you are like me, you can always use extra tips about saving money, getting organized, and perhaps making more money or how to make money by working from home.
Ana offers plenty of great advice in all of these areas! I honestly recommend that you check out her blog. I think you will find lots of helpful information there.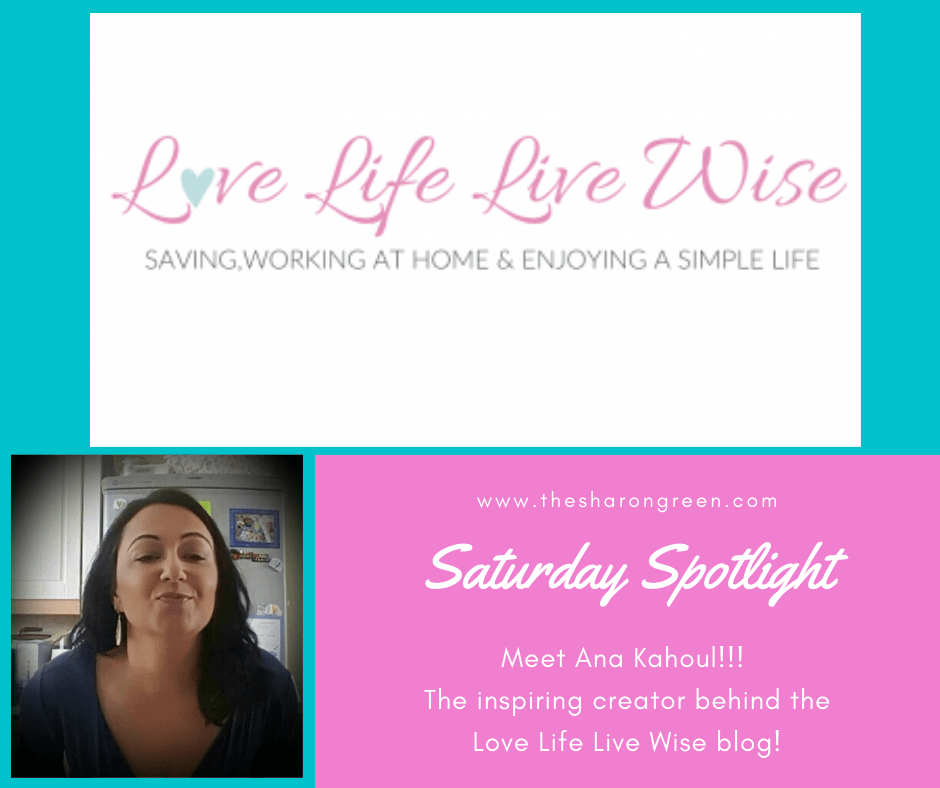 Introducing Ana Kahoul
Now that I've told you why I enjoy Ana's blog, lets get to know Ana a little better.
I asked Ana a few questions about herself and her blog. I will post the questions below and give her answers in her own words.
Q. TELL US ABOUT YOURSELF:
Ana: "I'm Ana, I live in Essex, UK with my two children, my partner and Maki, our German Shepherd. Until recently, I worked full time in the corporate world. For many years I enjoyed my job, I worked in interesting research projects. Managed a young team and although we worked very hard, we had a lot of fun too, but I didn't get to spend any time with my kids. Last year, I decided to quit my job and start a blog – I always loved helping others and finding bargains so decided to do both and started lovelifelivewise.com"
Q: TELL US ABOUT YOUR BLOG:
Ana: "Lovelifelivewise.com is a blog focused on three main topics
Saving Money
Making Money
Home & Life Organization
"In the blog, we focus on ways to help people manage their finances every day with saving and money management tips."
"We also help people with ideas on how to make more money from home and suggest side hustles they can try."
Finally, we guide people on keeping their homes organized, things like decluttering, meal planning and home cleaning routines can make a massive difference when you don't know where to start but want to get organized. Getting organized also applies to our lives. Paying bills on time, setting up direct-debits on recurring payments can mean not paying penalties for late payments." 
Q: WHY DID YOU START AND/OR CONTINUE TO BLOG?
Ana: "I had been playing with the idea for several years but never really done much about it. I studied journalism at university and worked both in radio and newspapers but when I moved to the UK, I got into Market Research and enjoyed the type of projects I got to work with. Not spending much time with my kids is what made me decide to give blogging a serious try. I wanted to do everything in my power to enjoy this time with the kids as they are at an age now – 13 and 10 – that soon they will not want to spend time with us!"
"When I started blogging I knew that I had a lot to learn, I'm not very technical but having worked in Market Research online meant that I knew what a link was, worked well with both Office and Google and other mainstream tools. Nothing prepared me for the amount of learning I was going to have to do!" 
"It's only early days but I enjoy the planning side, scheduling posts, researching what I want to write about and what people are looking for online, what answers do they need that is not readily available. I love writing the actual posts and replying to comments left on the site."
Q: WHO OR WHAT INSPIRES YOU?
Ana: "I get inspiration from many sources, I follow and read many other blogs, not only in the same niche but also other types of blogs. That gives me really good ideas on things I want to try out or adjust to my public. I find that the more you research and get involved, the more you start finding the same names being mentioned in certain segments, and these people become almost your mentors for those subjects. For example, Tracie Forbes knows everything about blogging, she can answer almost any question you can think of or direct you to the right person. She has so much useful and free resources on her site, I wouldn't have managed without her."
"Eb Gargano is great with productivity tips, setting goals, getting organized, and SEO."
"Debbie Gartner is amazing with SEO, she gives such insightful advice, I follow everything she says because I have a lot to learn in that department. She has the only online curse I have invested in."
"I could go on forever here with other people I get inspired by every day. Recently I have been learning more about online marketing, growing your email list, and nurturing your crowd Kate Doster is amazing at that!"
They inspire me because they have done it alone, they have changed their lives for the better and created that flexibility to work from anywhere and still be able to spend time with those they love most."
"If I had to start again, I would do a few things differently 🙂
"I would start the blog whilst still working – having a regular income when you are learning reduces the financial pressure."
"I would start the blog as soon as possible – I allowed all my fears and insecurities to detract from starting a few years ago and now I wish I had started then."
Ana's Bio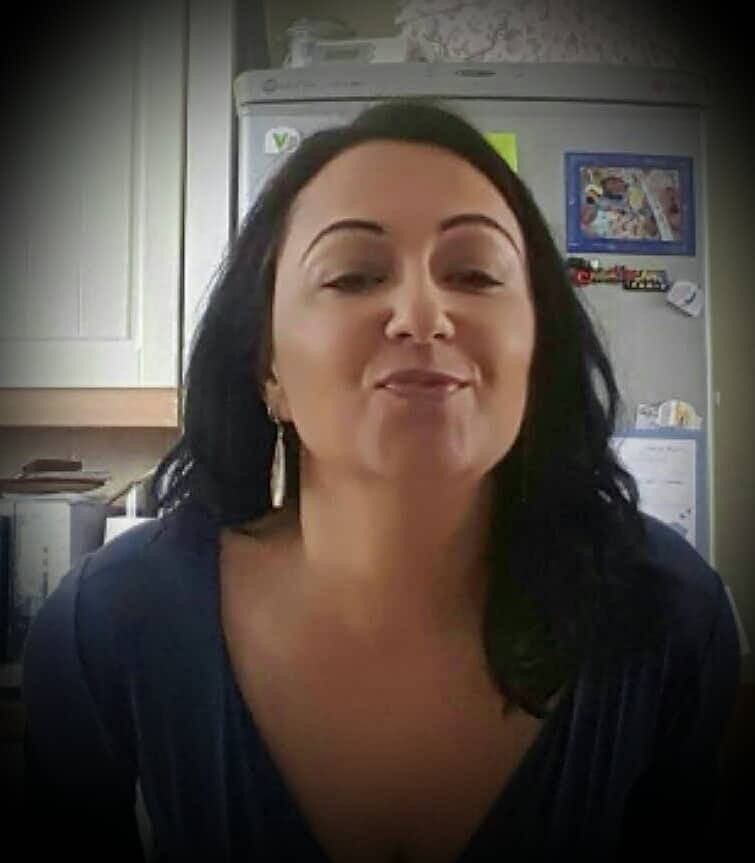 Wrap-Up
There you have it! Episode 11 of my Saturday Spotlight Series! I hope you have have enjoyed meeting Ana!
Honestly take a moment to go check out her blog! I'm sure you will find interesting and helpful tips there! Leave her a comment or share her posts to help your friends also!
As always, please leave me a comment to let me know if you've enjoyed this post!
And don't forget to subscribe to get your free download and never miss a new post!
Until next time,
Sharon