Another Saturday Spotlight Series! This week is episode 10 with the Rodes on the Road travel blog!
This is a weekly series I do on my blog as a way to introduce my readers to some of my fellow bloggers that I find to be amazing and very creative people.
I am extremely honored to have the opportunity to highlight this week's blogger, April Key Rode of the Rodes on the Road blog!! I hope you enjoy meeting her and checking out her blog!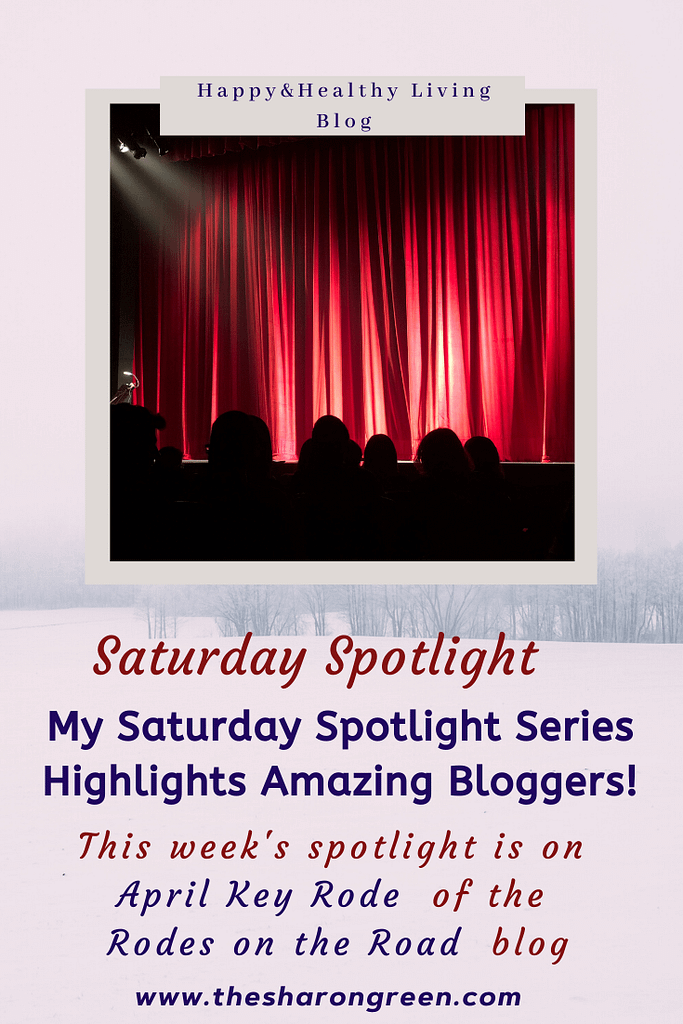 ***Disclosure -Some links in this post may contain
affiliate links and I may receive a small commission
(at no extra cost to you)if you make a purchase after
clicking on a link. To view full disclosure click the
Privacy/Policy tab at the top of the page. ***
Saturday Spotlight Series
As I previously stated, this is a weekly series that I enjoy doing on my blog. It is my way of giving back to the blogging community and helping fellow bloggers, as well as giving my readers the opportunity to meet and explore many more awesome blogs!
I enjoy these blogs and find them very creative, informative, and inspirational. Otherwise I would not highlight them here or recommend them to my readers.
This Week's Saturday Spotlight
Wow! Here we are on week 10 of my series! Honestly, when I started this idea, I was nervous and uncertain of how many other bloggers would respond to my request of being featured here.
Yet here we are with episode 10 and the responses keep coming! I'm very flattered and so pleased with the responses.
This week I am also honored to bring the Rodes on the Road blog to you through my series. April is a very busy and accomplished blogger. So I was very excited when she responded and I have enjoyed working with her!
Let's talk about her blog for a minute.

Why I read April's blog
I read April's blog for the content and her style of writing. I enjoy her posts. I don't travel, but not because I'm not interested in many other places of the world. My health and circumstances to do not allow for me to travel much.
Therefore I truly enjoy reading about all of the travels of April and her family.
But she also covers other topics as well. You can find tips about blogging and current lifestyles and events also.
What I Get From April's blog
As mentioned above, I get to travel "vicariously" by reading April's blog. 🙂 And who knows, perhaps one day my health and circumstances may allow me to travel more!
If this were to happen, I believe I would first visit April's blog for ideas and advice on plans, places and best prices to travel!
Why I Recommend April's blog
I recommend April's blog for several reasons. First is because she has great travel advice and also offers services to help you plan your next great adventure!
Other reasons include solid advice as well as her own perspective on many lifestyle and current life events. Check out her latest post about COVID-19 How Can We Leave An Everday Legacy During This Pandemic?
April also posts credible and honest tips for starting your own blogs.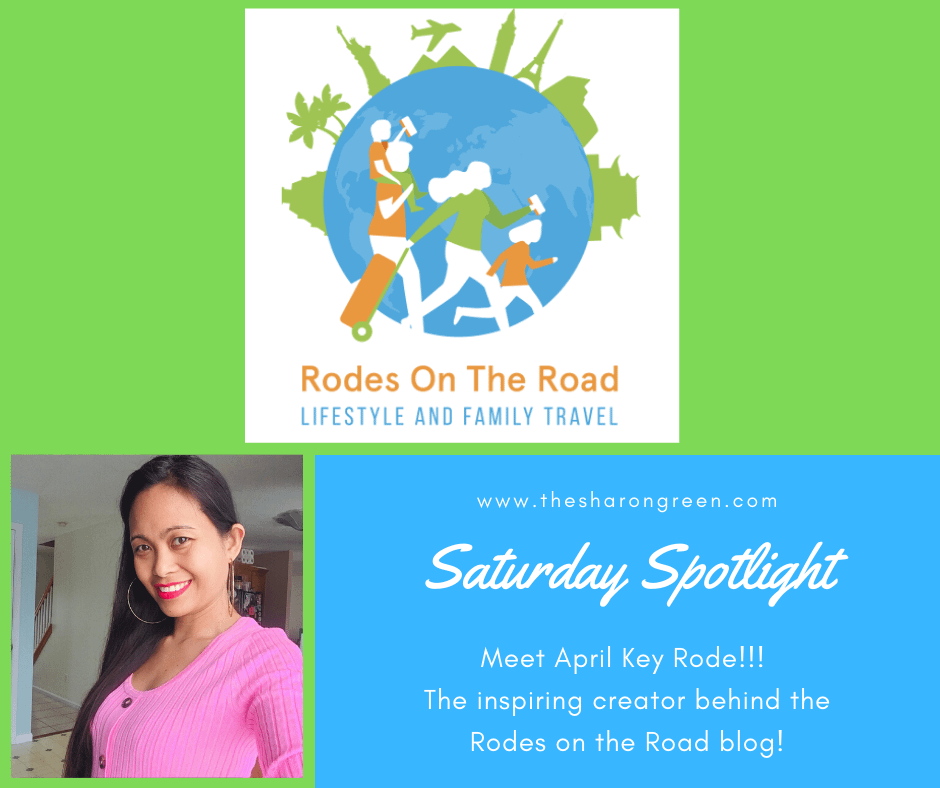 Introducing April Key Rode
Drum Roll please!!! Now I'd like to introduce the lady herself!! As in previous Saturday Spotlights I want you to learn a little more about this week's highlighted blog and the creator behind it!
In order for me to do that, I asked April several questions about herself and her blog.
Now I will list the questions and copy April's answers to each in her own words for you!
Q. TELL US ABOUT YOURSELF:
April: "First of all, thank you for giving me this opportunity to connect with your readers. I am April Key Rode behind the RodesOnTheRoad. I am a mother of two beautiful, talented kids."
"I am from Cebu, Philippines, where I earned my degree in Bachelor of Science in Hospitality and Tourism Management." 
Q: TELL US ABOUT YOUR BLOG:
April: "Rodes On The Road is a family travel and lifestyle blog. As a Tourism graduate and trained to do it, I got my love of sharing about travel. I sometimes share my thoughts that my readers can benefit it. Inspiring stories growing up to help lift other children who might be on the same road as us before. Letting the kids know that there is hope and God knows the way."
Q: WHY DID YOU START AND/OR CONTINUE TO BLOG?
April: "I started to blog as I am called to do it. I am a housewife and wanted to get back to work in my field, but due to the time constraints, I can not find a job that will fit with our schedule. I did start it last 2015, but I am not so sure if it is for me, so I did not take it seriously and leave it behind. Until late 2018 one of my friends told me that she could see me doing well at blogging. So I talked to my husband and asked him if he can help me with the website so I can start writing again. I am glad Rodes On The Road finally made it live to everyone on January 21st, 2019."
Q: WHO OR WHAT INSPIRES YOU?
April: "My children are my greatest inspiration in this blogging journey as it will help them think that Mommy can not only drive and clean the house. She can do other stuff too. Second, is other children, to inspire them that the road might be hard and shady, but it is ok God is watching, and everything will be alright. I want them to know that despite the hardship as long as we follow the right path, there is light at the end."
April's Bio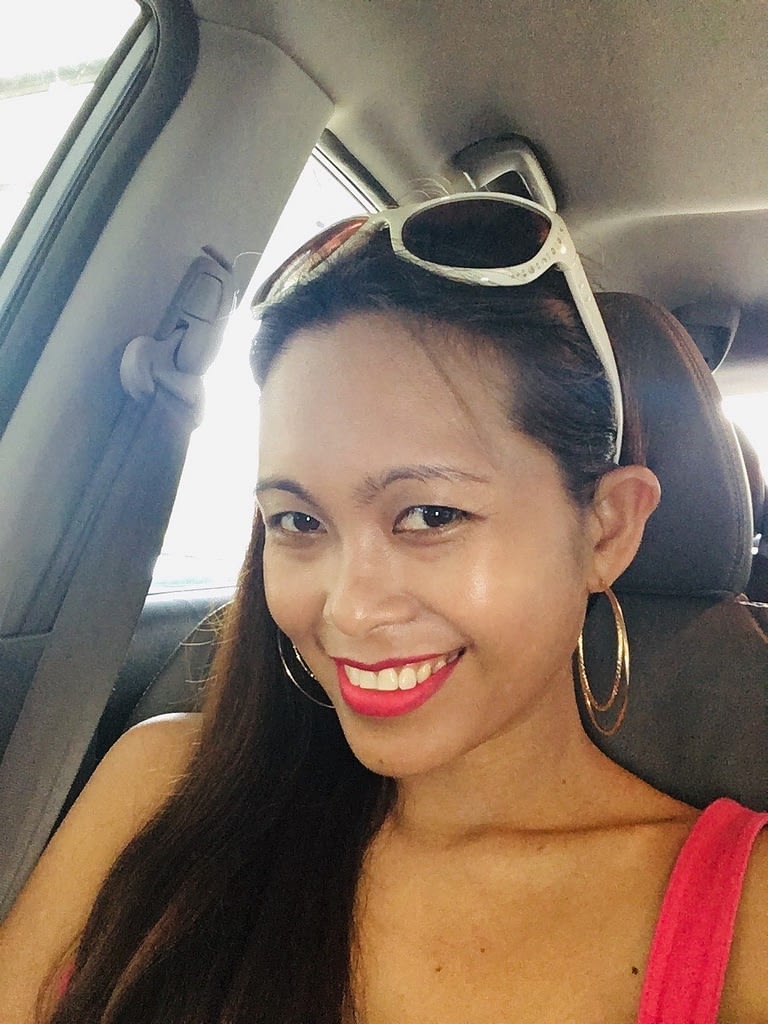 ---
---
Wrap-Up
There you have it! Episode 10 of my Saturday Spotlight Series! Another amazing blogger!
I hope you have enjoyed meeting April, and I sincerely hope you will check out her awesome blog! Show her some love! Connect with her! Follow her on social media and on her blog!
As always, leave me a comment to let me know if you like this series and if you enjoyed meeting this blogger.
Don't forget to subscribe to my newsletter to get your free download and never miss a new post!
Until next time,
Sharon