Do you feel as if we are being forced to take a break from life as we know it by the COVID-19 outbreak? I sure do! So just how are we coping?
Sometimes we all need a break. A break from work, school, the kids, or just life in general. But a break to the extent that COVID-19 has forced us into with isolation and social distancing is not the kind of break we would normally want to take.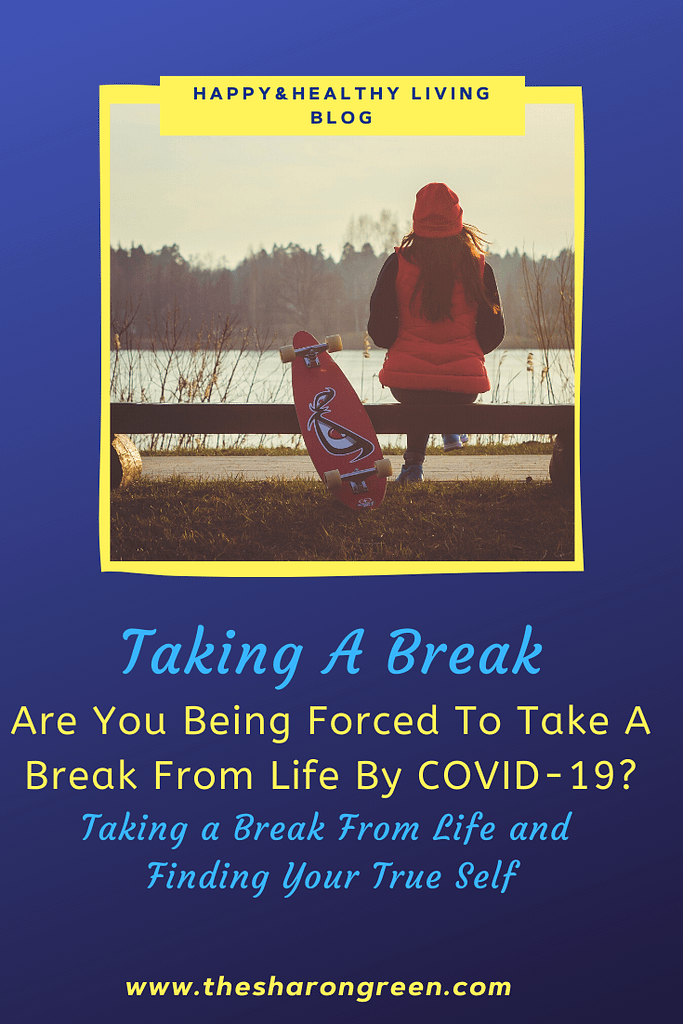 ***Disclosure -Some links in this post may contain
affiliate links and I may receive a small commission
(at no extra cost to you)if you make a purchase after
clicking on a link. To view full disclosure click the
Privacy/Policy tab at the top of the page. ***
Taking A Break
We all need to take a break now and then. It's a good way to rejuvenate, recharge and practice self-care. Everyone gets a little burnt out from time to time.
A weekend getaway, a summer vacation, or just an extra day off from work to simply relax can do wonders for our mental and physical health.
Even kids and college students need those Christmas, Spring, and summer breaks from school or they get burnt out and lose focus on their studies.
There are many reasons and different ways to take a break. Check out this article; Rejuvenate Yourself- Ten Tips for Taking A Break From Life.
Taking A Break VS. COVID-19 Isolation
So when the COVID-19 outbreak first started and the government announced social distancing as a suggestion to slow the spread we all started staying further apart from friends and co-workers.
Then it became a suggestion of self-isolation and stay at home for a 15 day "slow the spread" campaign. And soon businesses were shutting down, many were laid off from work.
This started the "forced break from work and life" that perhaps we had once thought would be nice.
Who hasn't dreamed of not having to work? What mother hasn't wished she could be a stay at home mom at some point?
But we never wished to stay at home or not have to work without income!! Especially not with the uncertainty of when this will end or when we will have an income again! How do we cope?
A New Normal
Like it or not, COVID-19 has forced us to take a break from our life as we have known it. We are struggling to find a new normal and trying to adjust to it each day.
We continue to struggle and adjust to this new norm all while hoping that this nightmare will end any moment. Hoping and yes, even praying that we can get back to our true normal.
Taking a Break From Work
As I've already mentioned, who hasn't dreamt of not having to work? But getting laid off, not having income, and being unsure if you will have a job to go back to is not the dream you had!
Now millions of people are without work and without income, but they still have bills to pay. Stress and anxiety is building up.
The government has promised stimulus checks. That's great! We, as Americans and general public are grateful for this help. But when exactly is it coming? Sure it will help this month. But will it be enough? And what about next month?
People obviously won't be going back to work during April now, and it is all very uncertain for May. Yet those bills will keep coming. That stimulus check will not keep covering bills for several more months. So what then?
Taking A Break From School
2020 has become the year that Spring Break never ended! March 2020 school is out for Summer! Sad but true. I'm sure the kids were happy at first. I know my grandkids were.
But now my grandkids are bored and missing their friends. They are not enjoying homeschooling.
Let me tell you, their parents are not enjoying homeschooling either! Neither of my daughters ever wanted to teach, much less teach their own kids at home!
I love my precious grandchildren, but I honestly feel and understand my daughters' pain and frustration of trying to homeschool these three. As fun, loving and intelligent as my three lovely grandkids are, they are twice as rambunctious, energetic, and downright little terrors that cannot focus!!
How on earth school teachers manage a room full of these little rascals is beyond my comprehension! May God bless them all!!

Taking A Break From Life
With social distancing, self-isolation and quarantines we are being forced to take a break from our normal lives.
We are away from our jobs and co-workers. Staying home and not visiting family and friends. We aren't going out to eat, to see movies, or go to clubs and/or bars. We are not socializing!
Life has become boring! Actually, life has become depressing! I live alone, and honestly I don't go out much, but now it feels different. I feel as if I can't go out even if I wanted to! Now my depression and anxiety is much worse than normal.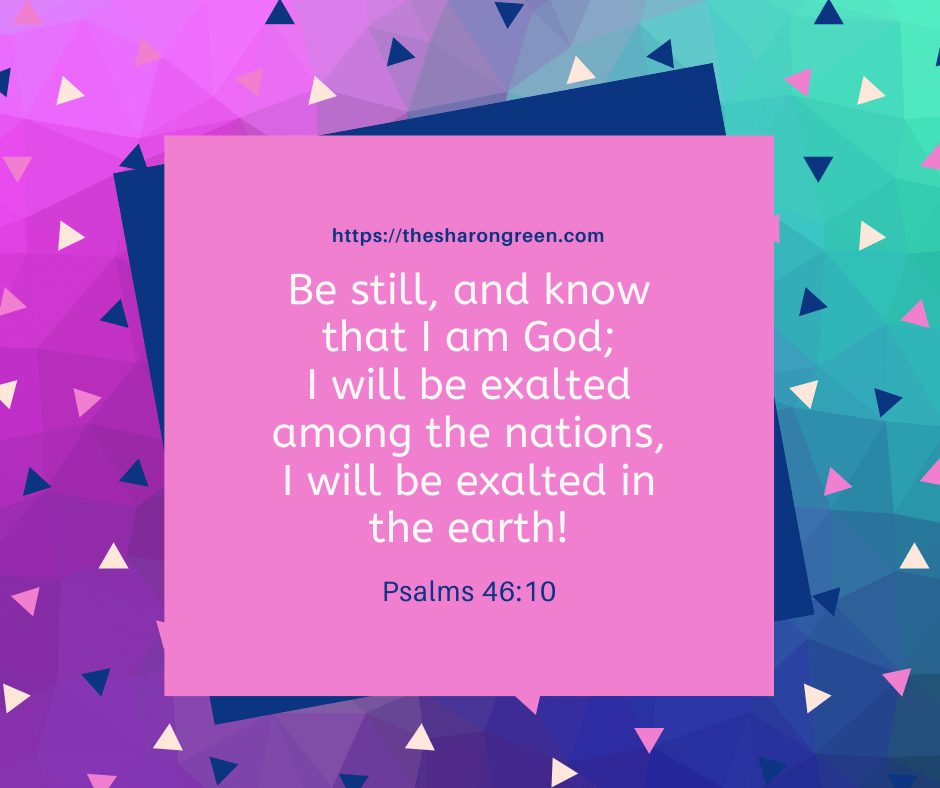 How to Cope While Isolated
How do we cope while struggling with this new norm we are being forced to deal with? COVID-19 is real and it is dangerous. It's a severe health risk.
The best way, and actually the only way we know to combat it at this time is to stay at home and limit contact with other people. So the only thing to do is learn to cope with isolation from others.
We must keep hope and faith that this will pass. We must remain positive that there will eventually be a vaccine and a cure made available for this virus.
Hope and Faith
How do we keep hope and faith when everything seems so bleak? The situation does seem bleak. Everything feels desperate, impossible, and like there will be no end to this invisible enemy we are fighting right now.
However, I have hope and faith because I believe in God. In the Bible, God promises to protect me, and to provide for me. I trust in Him, and He always keeps His word.
Every word of God is pure;

He is a shield to those who put their trust in Him.

Proverbs 30:5 New King James Version (NKJV)
Have you not noticed how many more people are posting and talking about God on their social media since the coronavirus started? I know I can't be the only one noticing this.
Wrap-Up
Although I don't totally believe that God put this virus on our world, because I believe that He gave us free will, and as humans we don't always make the best choices. But perhaps through this forced break from our normal lives God would like for us to use our time being still and listening to Him. Putting our faith in God and asking for His mercy and help is one sure way to save our nation.
I have always believed in God, and have never been ashamed to admit it. But when I started blogging I steered away from talking about religion or politics on my blog.
No longer will I refrain from discussing God or my faith on this blog. Through this forced break from life I have grown even closer to God. I've done a lot of self-reflection. God has a purpose for every one of us in this life.
I now believe that a big part of my purpose in God's plan for me is to use the messy parts of my life as a message to others through my blog.
I have found that I can run, but I can't hide from God or what He calls me to do. But I'll save that story for another post!
Until next time,
Sharon