Things I want to do before I am 60-years-old have really been on my mind this past week. I celebrated my 59th birthday yesterday (October 6) and I thought a lot about things I have always wanted to do/see/experience, but haven't done so yet.
I have never actually written out my "bucket list" before, but today I'm thinking about writing it all down!
So I will be sharing a lot of those dreams/goals/wishes with you on here today.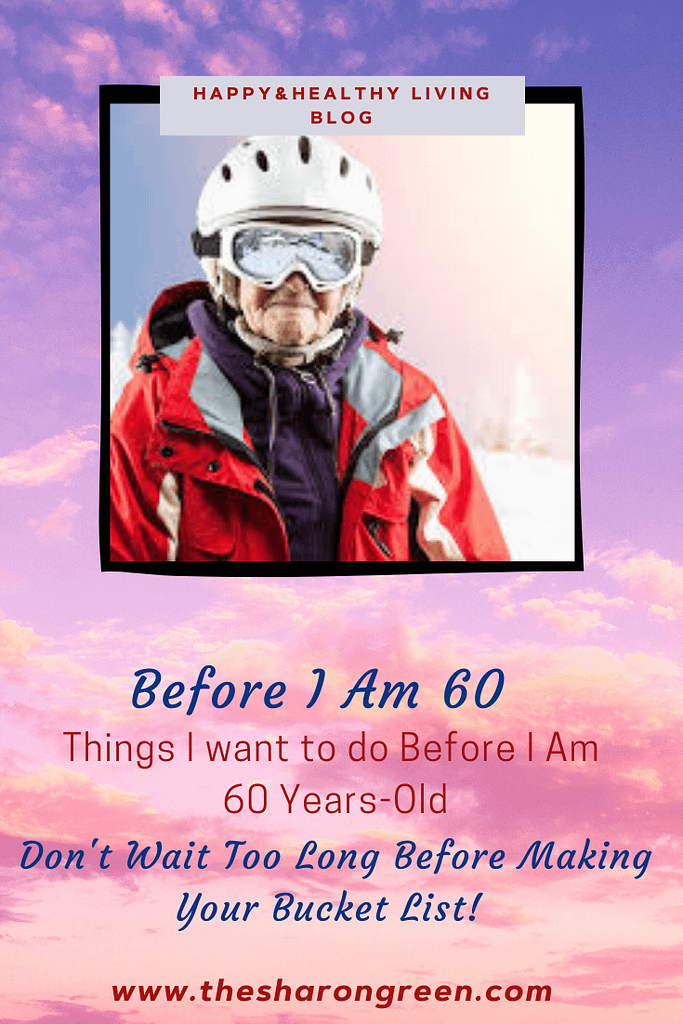 ***Disclosure -Some links in this post may contain
affiliate links and I may receive a small commission
(at no extra cost to you)if you make a purchase after
clicking on a link. To view full disclosure click the
Privacy/Policy tab at the top of the page. ***
Before I'm 60 Years-Old
First, I have to admit that all of my life, I have never been able to think of myself being 60 years-old or older.
All of the women on my maternal side have died before age 65, except for my mother's paternal grandmother.
For that reason, I've never felt that I'd live to be 60. My mom passed away 5 months before her 61st birthday. She had two sisters that died young, one at age 27 and one at age 45. Her mother died at age 63.
So, now as I just turned 59, it is very difficult for me to realize I am now at the age my own mother was just before she passed away.
I know it's all basically my mindframe and mental images. I truly believe I will be here on earth until God is ready for me in Heaven. Not one day before or after God says it is my time.
If you think about it honestly, we are never promised the next day or year. We are all basically dying from the moment we are born. But, suddenly I feel as if I got old way too quickly!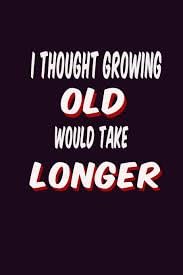 Growing old Gracefully
Growing old gracefully is a saying that I've heard all my life. But, truth be told, I have not been able to do that! My body has obviously aged, but my mind/mental age has NOT! 🙂
Some may even say that I have fought tooth and nail against growing older. I still think of myself as if I'm 25 most of the time. Even when my body tries to painfully remind me of my actual age.
Remembering Past Birthdays
Looking back, especially at the "milestone" birthdays, I really have not grown old gracefully.
Remembering past birthdays, I don't remember dreading getting older until my 40th. Now, being 40 seems so young, but at the time I felt so dang old! I cried all day on my 40th birthday. I refused to even celebrate at all! But by the next year, on my 41st birthday, I was ready to really celebrate being "40"! My friends threw me a big "over the hill" party!
At 45, I felt "old enough to know better, but still too young to care"! I finally felt as if I had life figured out and still young enough to enjoy fun, and sometimes crazy things.
Turning 50 did not bother me mentally, but that's also when my health started taking a downhill spiral.
By my 55th birthday, I had three wonderful young grandchildren and felt blessed to still be living!
But now, at my 59th-year mark, I find myself still feeling blessed to be alive, yet thinking of all the things I've always wanted to do, but have not done yet. Will I now have time left to be able to do ALL those things? Only God knows the answer to that!
Things I Want to Do
Do you have a bucket list? I have always mentally had a list of things I've wanted to do or experience in life.
But I've never actually written down my bucket list. I've heard a few people say that writing down your bucket list is bad luck.
However, I don't believe in luck– good or bad. I believe in fate according to God's will for me, even with Him giving me "free will". God knows I've never made the best of decisions in some situations. And yet, God still loves me and only by His grace, am I forgiven and He guides me back to the right path.
So, yesterday on my 59th birthday when I was talking with my oldest daughter, we talked a lot about things we want to do, or our "bucket list", so to speak.
Not only will I turn 60-years-old in 2021, but my oldest daughter will turn 40. That is like a "getting old" double whammy for me next year!
With both of us hitting "milestone" birthdays next year, it prompted quite a long conversation between us. We discussed a lot of things we both wanted to do and experience. Thus triggering my thoughts of publishing this post.
Making My Bucket List
Starting today, I am now making an actual bucket-list. I'm writing it down and will begin actively trying to check off as many things on the list as possible before my 60th birthday on October 6, 2021.
First of all, and I'm not sure that this should actually be on a bucket list, but for self-improvement, I want:
to stop letting people manipulate me
to stop feeling guilty for saying NO when asked to do something
to stop trying to please others more than myself
to continually improve my walk with God and share His word with others
Places I Would like to Visit and See
For as long as I can remember I have always wanted to visit Graceland. Even as a kid, I loved Elvis, and was heartbroken when he passed away. I remain an avid, true fan of his to this day.
There are also many other places I want to visit because I think I'd really enjoy the experience.
So here is my list of places I would to go and see:
Graceland
Grand Ole Opry
Bluebird Cafe in Nashville, TN
Las Vegas at least one more time!
Montana
Wyoming
Maine (I would love to see a real lighthouse)
Colorado
Ireland
Germany
The last two on that list are because of my heritage. Although, I have to admit I feel very nervous about going to other countries. Not for any real reason that I can fully explain to people who don't know me! 🙂
Things I Want to Experience
Now I will list things that I want to experience, and some of them will take a lot of fortitude to face some of my life-long fears.
Number 1 on this list is going to take all the courage I can muster! I will need to face this fear in order to get to a few of the places that I want to see. Although, I LOVE a good road trip when possible! 🙂
So here goes my list of things I want to experience in my life:
Fly in an airplane (at least once) I've always been too terrified to fly
See Eric Church in concert- would love to meet him!
enjoy what I consider a "real" beach, not just the Gulf Coast
Ride a horse on the beach
Visit a planetarium with my grandkids. Planetariums in the USA
Ski-in the Colorado mountains
Stay at one of Jimmy Buffet's Margaritaville Resorts
See the bats in Austin, TX
Go back to Carlsbad Caverns-with the grandkids this time
Spend a family Christmas in a mountain cabin
Visit Alcatraz
See the statue of liberty
go to Mardi Gras in New Orleans, LA
meet Steven Tyler (if only this could actually happen)
visit an active Indian/Native American reservation
In Conclusion
There you have it! I honestly don't have that long of a bucket list. I suppose it's a good thing that I don't have a long list, since I've waited so late to even make that list!
Perhaps I am boring, or just not very adventurous, but there aren't a lot of things I really want or need to do. I've lived a good life so far and I mostly want to just live the rest of my life by living and dancing everyday as if it were my last.
I have always been a simple country girl. I don't need a lot to be happy. Also, I am very content in knowing that with God as my Lord and Savior, when I die I am going to Heaven.
Heaven will be the most spectacular and glorious sight/experience that nothing I've ever seen or done here on earth can compare too. I'm totally happy with waiting and knowing the best is yet to come!!
Leave me a comment and tell me some of the things on your bucket list!
Until next time,
Sharon