This week's Saturday Spotlight Series is Episode 9 with Marinella Yule of the My Open Passport blog.
Again, this week I create this post with great excitement to bring you another creative blogger with her awesome blog!
Without further introduction of my post…. let's get right to it!!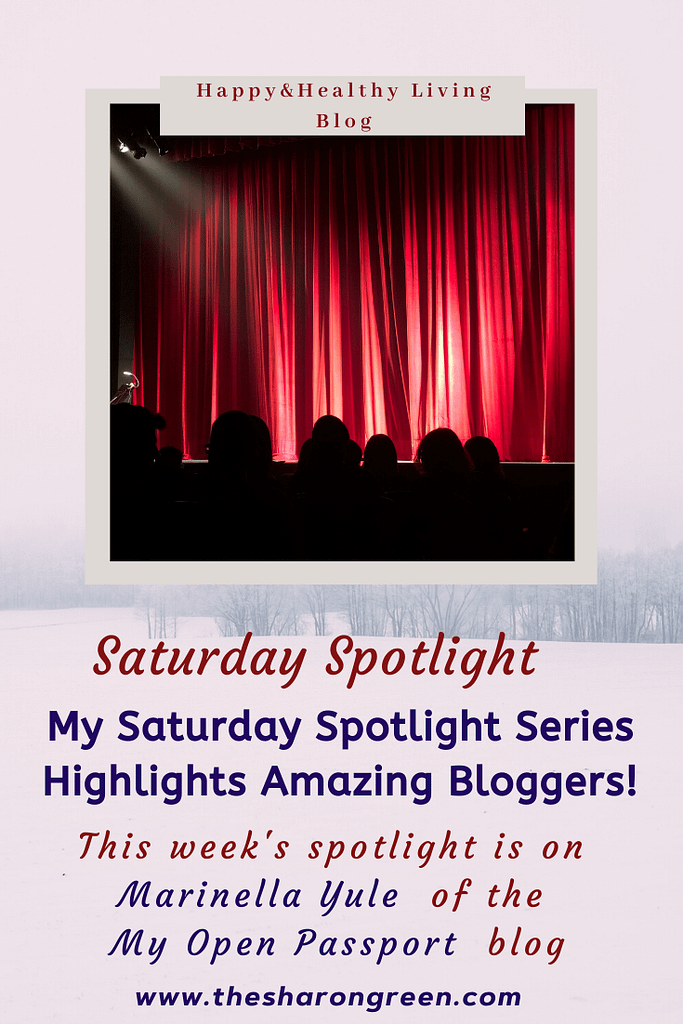 ***Disclosure -Some links in this post may contain
affiliate links and I may receive a small commission
(at no extra cost to you)if you make a purchase after
clicking on a link. To view full disclosure click the
Privacy/Policy tab at the top of the page. ***
Saturday Spotlight Series
As I have mentioned before in previous posts (if you are following this series) that I enjoy doing these spotlights as a way of showcasing other great bloggers and their blogs for my readers to enjoy as much as I do!
It is also a way for me to give back to the blogging community and help other bloggers. Many compassionate and helpful bloggers have helped me along the way of building my own blog. Therefore, I want to continue to give back to others.
When I started reaching out to find bloggers that would be interested in being featured on my blog, I was a little nervous. I was unsure of how many or if any would be interested.
Yet here I am on Episode 9 and the responses keep coming!! I'm so overjoyed by the responses and reactions!
Big thanks to all the wonderful friends and bloggers in the Golden Bloggerz Online Community and a special thanks to Chris Kosto for creating that community.
Episode 9 of my Saturday Spotlight Series
Now with that basic introduction out of the way, let's get started with Episode 9!!
This week I'm very excited to introduce Marinella Yule of the My Open Passport blog!
I was extremely pleased to meet Marinella and to have the opportunity to browse through her blog/website. I found many interesting things offered there. I think you will too!

Why I Read Marinella's Blog
Personally, I enjoy reading this blog because Marinella is creative and very knowledgeable.
Marinella can bring a story to life in my opinion. She has traveled a lot in her life, which I have not done, so I really enjoy reading her blog.
What I Get From Marinella's Blog
Marinella offers graphics, written copy, services, and advice on her website. As well as a travel blog.
I get entertainment as well as advice and tips for my own blog and social media use.
Why I Recommend Marinella's Blog
I highly recommend Marinella's blog for the creative way she writes her blogs. Again she is very knowledgeable of the subjects she writes about!
Marinella's tips and advice are credible and helpful. So if you just need some information or tips on how to create written content yourself, or social media tips then you can find some help there. Or if you need her services, then you can find a reliable service there also!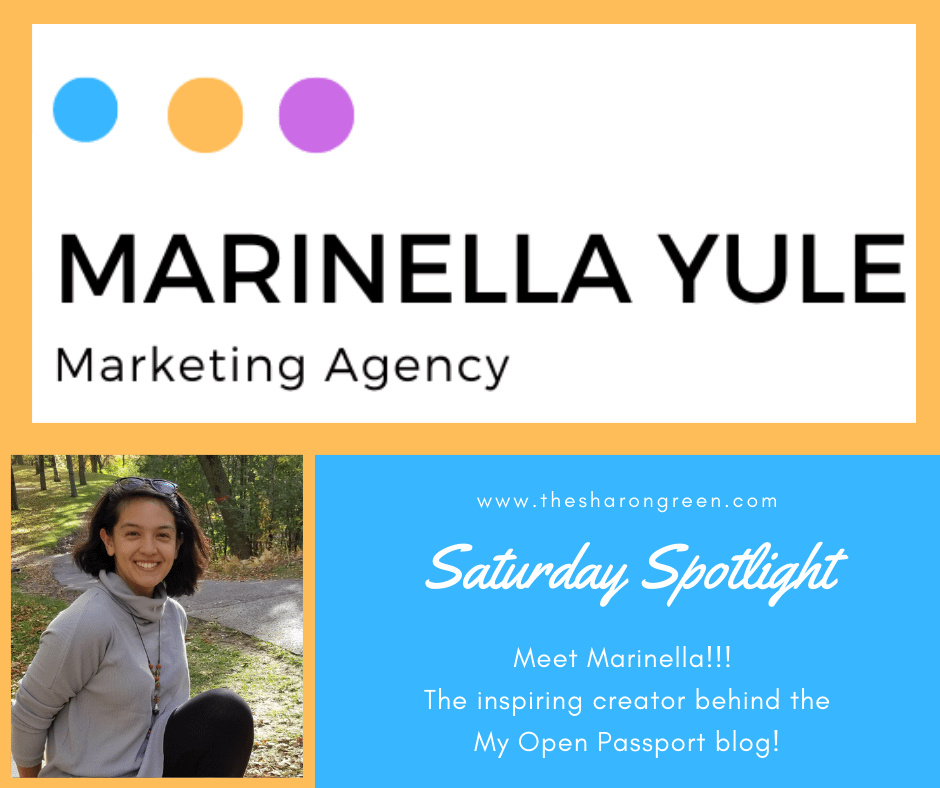 Introducing Marinella Yule
Now I'd like to introduce Marinella herself and tell you more about her blog in her own words!
In order for me to do that, I asked Marinella several questions and received her answers.
I will now post those questions for you, then copy Marinella's answers in her own words below.
Q. TELL US ABOUT YOURSELF:
Marinella: "I have always been a traveler as I was fortunate enough to have traveling parents. I have been to over 40 countries and 48 out of the 50 USA states. I speak 3 languages (English, Spanish, and French). These are all from my travels. I have also bicycled around North America- totaling 6k miles or 10k km over 2 bike trips."
"I have also lived in the United States, Czechia, Argentina, Spain, and now Canada. Besides America, I have lived in Czechia and Canada the most. In 2018, I spent about 6 months in Asia touring around."
Q: TELL US ABOUT YOUR BLOG:
Marinella: "I always kept a travel journal and thought when I graduated university: why not put it online and perhaps help other people with their travels? My blog started off as a pure travel journal-type blog, but as time went on I transformed it as a more travel guide and again another transformation to include other outside the box topics. Traveling puts you outside your comfort zone and outside the box, so why not talk about other things that do the same thing?"
"Since having my blog, it has been amazing to share my experiences with readers from all over the world. I am a travel blogger. I don't have a specific niche in traveling besides budget traveling and solo traveling. Otherwise, I cover topics and countries from all over the world. I cover topics from hostels, to museums, to adventure sports while traveling, to language learning. As a woman, I also cover intercultural dating and feminine hygiene products. I am also open to guest posts."
Q: WHY DID YOU START AND/OR CONTINUE TO BLOG?
Marinella: "I started my blog in 2016 as more of a hobby blog. I have always been a traveler as I was fortunate enough to have traveling parents. I always kept a travel journal and thought when I graduated university: why not put it online and perhaps help other people with their travels? I continue my blog to help others in their travel planning as well as share new ideas. My blog has developed to be more outside the box/comfort zone, which traveling does that a lot- to put people outside their comfort zone."
Q: WHO OR WHAT INSPIRES YOU?
Marinella: "My father and my cousin have been inspirations for traveling and never stopping, for always going outside your comfort zone. They constantly travel and push to make sure their dreams are fulfilled no matter their gender or age. Now, what keeps me motivated to write and keep going, is to keep putting myself outside my comfort zone and do outside the box ideas. Also, the thing that inspires me or motivates me is being yourself, doing what you love, and are passionate about no matter the trends and what society expects. I have taken a few gap years- pausing university and work to live my travel dream. I want my blog to help others realize that there is no straight path and you are totally free to create your own!"
Marinella's Bio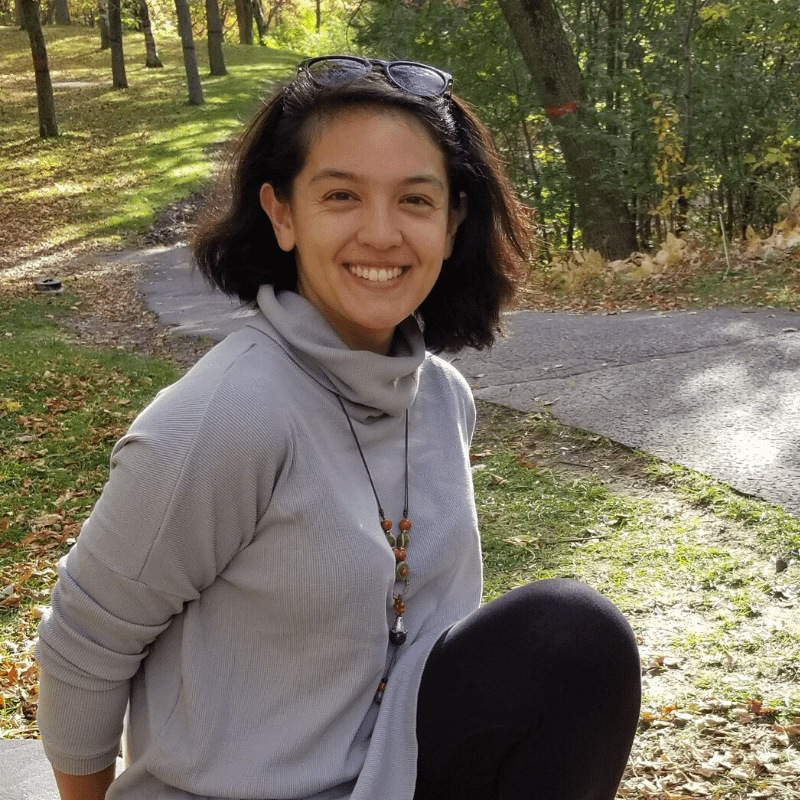 Wrap-Up
There you have it!! Episode 9 of my Saturday Spotlight Series!
I hope you enjoyed meeting Marinella and that you took the time to check out her blog!
My Open Passport blog has a lot to offer to readers, so check it out! Connect with Marinella and let her know what you think of her blog.
Also, don't forget to leave me a comment and let me know if you are enjoying my Spotlight Series!!!
Subscribe to my newsletter to download your freebie and never miss a new post!
Until next time,
Sharon